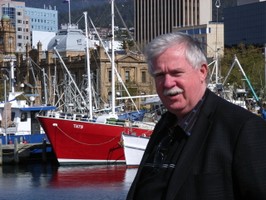 David Mark Hughes, 1963 to 1968, Burgman, Jones and Blaxland Houses. I started as a day boy but travelling parents saw me move into boarding from 1964. As my parents were overseas during those essential Easter and Term breaks I had great times holidaying with other boarders at their parents' property. My eternal thanks to Tom Green for the farm experience and riding and driving old Snowy Land Rovers around the property. I think we did some fencing and stock work as well. Other breaks I remember included trying to keep up with John Handmer on the regular hikes around the Brindabellas.
My actual schooling was a matter of survival in some ways. I had the class record for the number of mistakes that could be made in a Latin translation. I believe 5 more mistakes than the number of words in the passage. With great relief I was allowed to do Commerce and other applied units once my French results disappointed as well.
Sporting memories included the compulsory football and cricket and I even enjoyed rowing.
After School I met up with David Turbayne in London and we had a great few months travelling to Spain, around the UK and living it up until we both had to get back to reality.
I managed a Science degree, fortunately with a Computer Science major and have since finished an MBA. Ten years in the public service mainly in overseas aid until I was lured into the IT industry. I have now been in the IT&T industry for too long where I am now a business development manager in complex systems integration.
Married to Sonia for 30 years and two sons taller than myself.
Enjoy reading, bike riding, and carpentry.
Photos
Click any photo to enlarge. While enlarged click the left/right side of the image for the previous/next image, or use the left/right arrow keys for the previous/next image. ESC or clicking "close" closes the enlarged view.