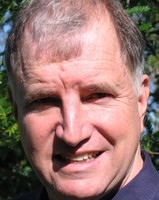 Attended CGS from 1963 to 1968.
Completed Bachelor of Dental Surgery at Sydney University in 1973. Commenced private practice in Canberra, 1974.
Moved into politics in 1983 as federal director of the National Party. Joined Andrew Peacock as his political advisor in 1984. Took up the position of Chief of Staff to Nick Greiner when he became NSW Premier in 1988.
Moved back to dentistry in 1997 when my wife, Alexandra, told me to "get a real job".
Now lives in the Hunter Valley with Alexandra. Practicing dentistry again, still dabbling in politics, making the odd bottle of wine and producing the occasional Angus for sale.
Three daughters from previous marriage, five grandchildren – more coming!
Photos
Click any photo to enlarge. While enlarged click the left/right side of the image for the previous/next image, or use the left/right arrow keys for the previous/next image. ESC or clicking "close" closes the enlarged view.